South Island Paper Cups & Printing Sdn. Bhd. started operations since May 1969, as a partnership concern. The pioneers of the company are Mr. Khoo Chin Chiong and Mr. Khoo Kok Boo, who have nurtured the business to its present stage. The company started with 2 simple manual machines and with a labor force of 6 workers, manufacturing 5oz and 7oz cups together with ice cream cup. One of the earliest clients for ice cream cup of South Island Paper Cups & Printing Sdn, Bhd. is Wall's ice cream of Unilever Malaysia. South Island also manufactured Milo cups for Nestle Products Sdn. Bhd. at the start of operation. South Island later acquired its first machine from Germany after 5 years to produce the above cups. Today, South Island has increased its machines to 20 units and its work force to 90 workers. South Island will continue to strive for its goal of future expansion, to be in a better position to offer its goods and services to the market.

South Island believes it is important to know exactly what customers need and to offer the right services to them. Customer satisfaction will always be the main priority. To South Island, quality is the most important criteria, as it believes no matter what the price one can sell, if quality is not there, there will be no returns and growth for the company. Therefore, South Island sells on reasonable price while maintaining the utmost quality. The company is trying to ensure that its customers recognize 'Quality With South Island'. South Island also believes in good service at all times for its customer as it emphasizes on long-term business dealing. We believe that with good service leads to customer satisfaction. That is why we have been with two of our major clients, Unilever (Malaysia) and Nestle Products, since we started operations.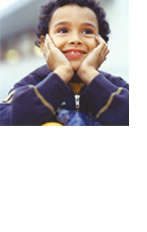 South Island aims to capture a bigger share in the local market. It also aims to increase its exports to overseas. In fact, some overseas customers have strong business deals with South Island, and we always self-improve to perfect the relationships. This requires South Island to increase productivity and improve on quality. Hence, more machines will be purchased and well- skilled workers are trained in our new factory. The Company will constantly strengthen its production team to ensure that quality products are manufactured at competitive prices.